Woman Found Amongst the Pear Trees
$

1,970.00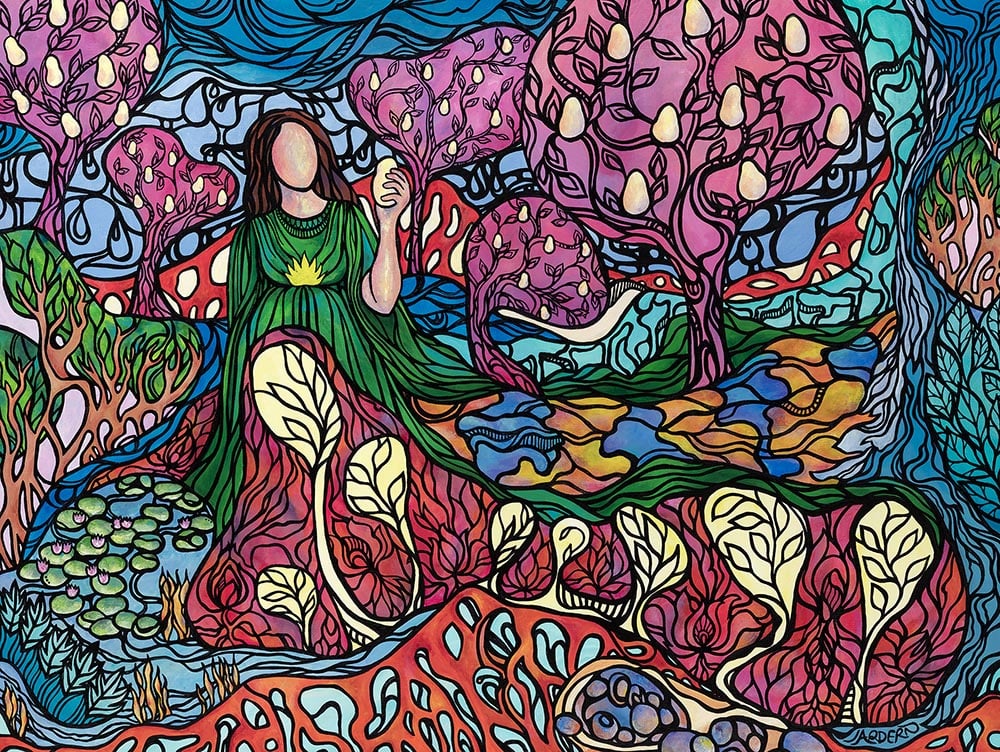 In 'Woman Found Amongst the Pear Trees' the human experience is reflected by that of the pear tree. The sprouting seeds, young growing trees and the trees bearing fruit are all shown.
An echo of this is in the woman or mother. She is the representation of past generations, of her own present self and of future life.
Acrylic paint and Ink on Canvas
Woman Found Amongst the Pear Trees
Inside the first seed was contained
the deepest longing of a tree;
the wisdom of trees was held fast within
and yet remained untapped.
Careful nurturing and care grew that seed
into a young untempered tree,
not yet the giant of ages
but with that hope written in its core.
Standing strong against the battering of life
with firmness and flexibility,
patience and care; the realization,
the surety of the tree came into being.
Rich with growth, transformation and life;
Nature's creative power
at one with the nourishment of heaven,
new fruit is borne forth.
A fruit which at its core holds
the inherited wisdom of its parentage,
and all the whispered possibilities
of future generations.