Reminisce the Summer's Splendour
$

2,270.00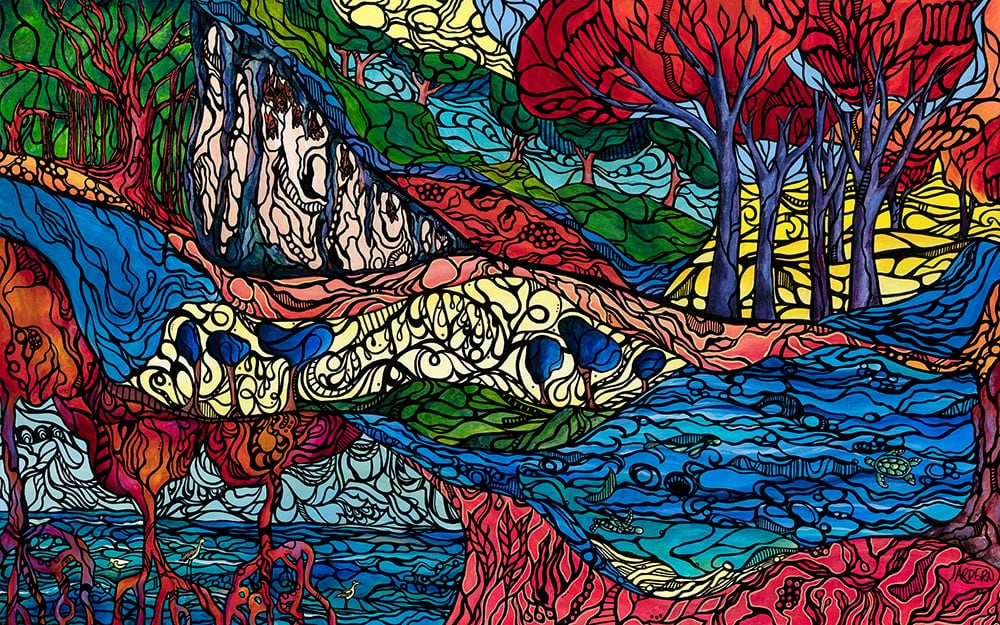 I look upon the rich tapestry
Of life that is my homeland
Bright with all the colours of childhood
These landscapes woven through with memories.
The vitality of my soul Is in keeping here
Like a child to its mother I am bound to this land
This fragile ecosystem is where I grew
And was borne forth into the world
This is where I return to wipe the dust
Of travel from my wandering feet
This patchwork of landscapes bear
A lifetime of Summers to welcome me home.
A vibrant artwork tracing the connection of the past to current feelings of home and belonging, 'Reminisce the Summer's Splendour' is a stunning artwork that would brighten any wall.
Jennis' unique style of mixed media merges layers of bright colours with bold, flowing lines. Optimism resonates through this series of flowing familiar Queensland landscapes with organic lines adding movement and strength to the connecting environments.
Acrylic paint and ink.
76.5cm x 122cm
Shipping costs are a guide, please contact me directly for shipping options at [email protected] for destinations outside of Brisbane.